WHAT PEOPLE SAY ABOUT MARK SELBST
Discover Why YOU Should Work With Mark
Geoff Whitehead
THE 4WD WORKSHOP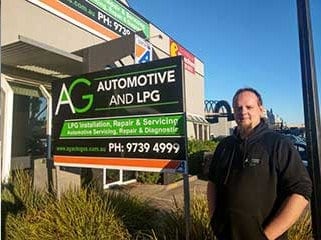 "Just wanted to let you know about what you have done for me in my business"
In spite of buying an operational profitable business I knew things were not just running as well as they should. Cash flow and car counts had huge fluctuation and stress about keeping up with the bills was piling up.
I had been reading your emails coming through for a long time, but never made the leap into actually replying even though you were speaking my language and talking about my experience (it's a lonely place at the top and only other business owners can know how it feels). I finally got some balls and sent through the reply. The biggest changed have been to me, I never stay awake thinking about work, cash flow is stronger than it has ever been and car count is consistently high (flat out busy for last 6 months plus and while competitors are hanging around cleaning there shops). I'm now looking for another tech and some assistance in the office due to how busy we are (and you have strategies for that too). I feel happy and contented sometimes about how we are going and then I get a kick in the arse and get motivated to keep striving for bigger and better things. Best thing I ever did!
David Van Leeuwen
Director, AG Automotive and LPG
"I now have a new lease on life"
I wanted to send you quick note!
I am amazed how quickly you have helped turned my business, my mind and perspective around.
You encouraged me to think differently, you made me see things in ways I would never have been able to do without your clarity and influence.
I now have a new lease on life!
I am making more money!
I am making more profit!
I now have clearer vision on the team I want to build!
You are a credit to the industry and if I had one regret it's that, I waited too long to make contact with you!
Thanks Mate…
David Rubino
Pacific Auto Centre, Bosch car service, NSW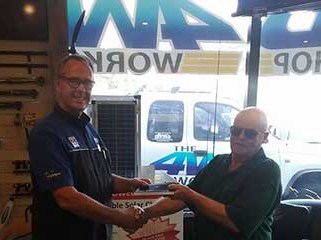 "I wanted to send you a message of thanks…"
Since we have been working together, I have never had so much fun in business. I have known you since the All Head days it's got to be something like 15 or more years ago now, It didn't take long to realise that you were on to something special and I wanted a piece of the action.
I loved the head torque newsletter and the No Bulldust information that you provided. I have been working with you to develop and grow my business and I can say that very rarely do you find a guy that always has a positive to any negative you can throw at him and his ideas work.
As I write this we about to launch a marketing program designed by you to supercharge and relaunch my automotive repair business, which I am so excited about. You have giving so much clarity on so many different parts of the business, The effect that you and your has had on me personally has been remarkable, I have a new lease on life and I am loving going to work again, not to mention the flow on effect it has with the staff and the bottom line.
Mark you are unique individual who has a genuine hand on approach and you articulate those ideas in an easy to understand manner. Your 'idea bag' is full of positive strategies that would suit any business. To date you have been able to effectively manage and help in all areas all of my business; my only regret is I didn't meet you 20 years ago!"
Geoff Whitehead
The 4WD Workshop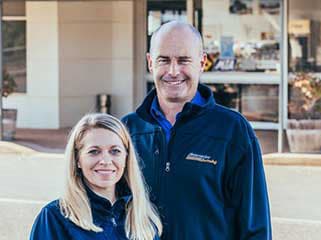 "When you sent out the No Bulldust nudge it caught my attention."
I knew you well from the All Heads days and I was always interested and impressed by the All heads newsletters and the way you did business, so thought I would give it a try. Since starting with you Mark you have really opened my eyes and challenged me to try new things.
And the results have been huge! Mark told me recently he realised that us business owners need with help in all areas and not just in marketing which most of us now agree with. On our weekly meeting I cannot think of one area that we haven't discussed. Whether that be staff, lead generation, lead conversion or growing the business as a whole. Since working with you I feel much more at peace and I said this a while ago, but it is nice having you in my corner especially with some of the major projects at hand right now.
You might also remember back when I was over worked, a little tired… when I was looking for a key person to take over our service advisor role and as hard as it is sometimes, to get great people. You got me to think and act differently about the whole process and we got a ripper person. What I like about you Mark is you truly know business and our industry. You have lived it through hard times and turned it around to good times.
I sent you this to say thank you… and hopefully anyone who needs help, anyone who might read this will actually take action to contact you and not wait quite as long as I did – yes I waited too long. I would highly recommend anyone in the trade to utilise Mark's services – you can't afford not to!
Scott Bascombe, Bascombe AutoAg, South Australia, Farm machinery Dealership and mechanical repairs to cars, trucks, buses and earth moving equipment."
Scott Bascombe
Bascombe AutoAg
"I thought I would write to you and sort of try and unravel what has happened since I joined you."
I have thought a lot back to where I started in May and where I am now. I have come a very long way since then. There is no easy way to build, own and operate a super successful business – one where I don't have to work on the tools if I don't wish too.
And I don't mean the type of business that appears to be great, or one that rides the wave of natural "busyness", or one that provides "great service". I mean the type of business that we all dreamt about when we first started out.
One that ticks all of our boxes. One that "runs itself", while the owners reap the profits & live the lifestyle they want. Like many, I thought this would be an achievable target.
How wrong I was.
After many years of trying to achieve the dream, the only thing I achieved was extra-long working weeks, less money than ever before, less family time & less self-worth. Then I met you and boy, did my world change. We started having conversations about lead generation, being customer centric, herd building, customer retention, referral systems, newsletters, niche Domination, marketing strategies, staff management, marketing offers, cash flow, goal setting – and these are just to name a few. Only then did it become so evident of what was missing in my business.
I needed a real strategy. I needed systems. I needed to learn about business. I needed a mentor. I needed someone that has walked the walk, felt the pain and worked out how to reverse the cycle that consumes most small businesses. And so the process began. Step by step we started fixing the challenges. How different my business looks today through your knowledge & patience.
Let me paint the picture of what has now been achieved. We now have a marketing plan, marketing offers, a lead generation system, a newsletter, lead generation strategies, customer retention strategies, a cash flow & debt collection system, staff management & bonus structures, and above all I am learning the art of true business mastery that eludes so many of us. It's hard to get a full grip of what you have in that filing cabinet between your ears, but having you in my corner is peace of mind. When I need a dose of "straight shooting reality" I get it right when I need it. Recently I asked you, "if I went to Harvard, is this what I would learn?" The answer I got from you was probably not… well not this stuff. And I smiled to myself.
The funny thing is, when I first got referred to you by Jarrod Prout, I thought you were just "the marketing guy" I found that not to be the case, although I had heard snippets about you and the business you sold on the seminar circuit. But I had no idea the depth of what I would learn. I get so much out of being in the Wolf Pack with the rest of the guys, it is priceless, as I shared last week, one idea shared enable me to get twenty thousand dollars in cash from a supplier. They are all like-minded business people wanting to succeed and all want to see me succeed. What a great "pack" they are! I was wondering today, could I have ever achieved this on my own? I think not. Never. I have simply never been taught what you are now teaching me. As I said to you the other day I am very excited for the new year, and am looking forward to 2017.
Simon Price Airlie
Auto Electric's and Mechanical (Bosch Service QLD)
"Finally, someone who understands the frustrations I was going through"
Owning your own business, as we all know has many challenges on a day to day basis. After working for ourselves for some 36 years, I found that the business was running us, not us running the business. Growing from a business of two to a staff of six we got to stage that something was going to break. Me! Working all the time and not having time off was taking its toll.
As Florence would say, no one's going to thank you for all your work when you are dead! I sometimes felt I was like a fire fighter, just running around putting out spot fires! After all those years of running a business we develop many ways of doing things that we thought was right, not taught, just made up, as we went along. Our business was doing well but, and this was the big but. How could we change things, so we could have a life as well as a business?
Then I found you Mark. We had been receiving your ideas for a while in the mail, As usual with these things, you read it, put it aside and get that busy it gets lost in the to do pile! I rang you Mark and we had a long conversation. It was like lifting a huge weight off my shoulders.
Finally, someone who understands the frustrations I was going through and had solutions. We have been working with you for almost a year now, and while some changes don't happen overnight and it's easy to get impatient with progress not happening fast enough, we have put into place new systems for every day running of the business. Productivity improvements are what we are currently working on and systems to free us from the day to day running of the business, so we can have more time off. We look forward to our weekly phone conferences they are a great way to be guided with the changes taking place. Mark you often tells you how it is, the professor of reality, not maybe want you want to hear, but in a matter of fact way to keep you on track to grow a great business, not just a good business and a life style we know we deserve.
I would highly recommend anyone in business at least try Marks No Bulldust way, what have you got to lose!
Mark & Flo Fraser (Husband & Wife Team)
Mark II Auto
"Your knowledge and experience is what we have been missing all along"
We are an automotive family business in Capalaba QLD area. We have been here for 22yrs, although we have an amazing customer base and a very good reputation we knew something was missing in the way we were doing business.
There were a bunch of areas within the business that required adjusting which included car count, cashflow, profit, staffing etc.
You knew exactly what levers to adjust.
Rex and I decided to utilise your knowledge and experience starting this year and it seems we found what we had been missing all along.
You have an innate ability when it comes to running an automotive business, a wealth of knowledge and experience.
Implementing your ideas and strategies has not only given us the extra edge on other businesses around us but has also given us the much needed stability and the courage to make decisions we once would not have made. Mark, you are a source of encouragement, support and you are so easy and enjoyable to work with. You constantly help us put our minds at ease on several occasions when we needed it and you even supplied us with the tools needed to implement any business decisions made.
Besides all of the above noted, you have also given us a swift kick up the backside when needed, you hold us accountable, help us to see that taking risks in business is not always a negative and you also provide gentle nudges that have proven to be nothing but beneficial to us here at Auto Service Plus.
Business is fantastic for us and Rex and I are excited to see what else we can utilise and learn.
You helped us understand that we all deserve to have a great business, one that provides for a great life.
Thank you
Kyahn Paten
Auto Service Plus
"You set the tone for success, encourage and demand results"
You have been directly involved with me since I joined Bascombe AutoAg since February this year, I love the direct contact we have with you it's great to have my queries and questions answered, you have the ability to see the vital truths in our business and state the realities with straight language, depth and knowledge, from getting the best from our staff, to driving sales and staying ahead of the competition.
You set the tone for success, encourage and demand results with realistic timelines on achieving the results. Everyone should have mentor like you to continually challenge and question the when, why and how we conduct your business.
We are up by 40.60% from the previous year because you could see the choke points and the genius within the business and its early days, but this year is looking to be another great year for us. Thanks mate it's really nice to someone on the outside looking in, you are an asset to our business, and we wouldn't have achieved the great results without your knowledge and guidance over the last twelve months.
Darren Kelly
Manager, Bascombe AutoAg